3 Ways to Drive Accounting Business Growth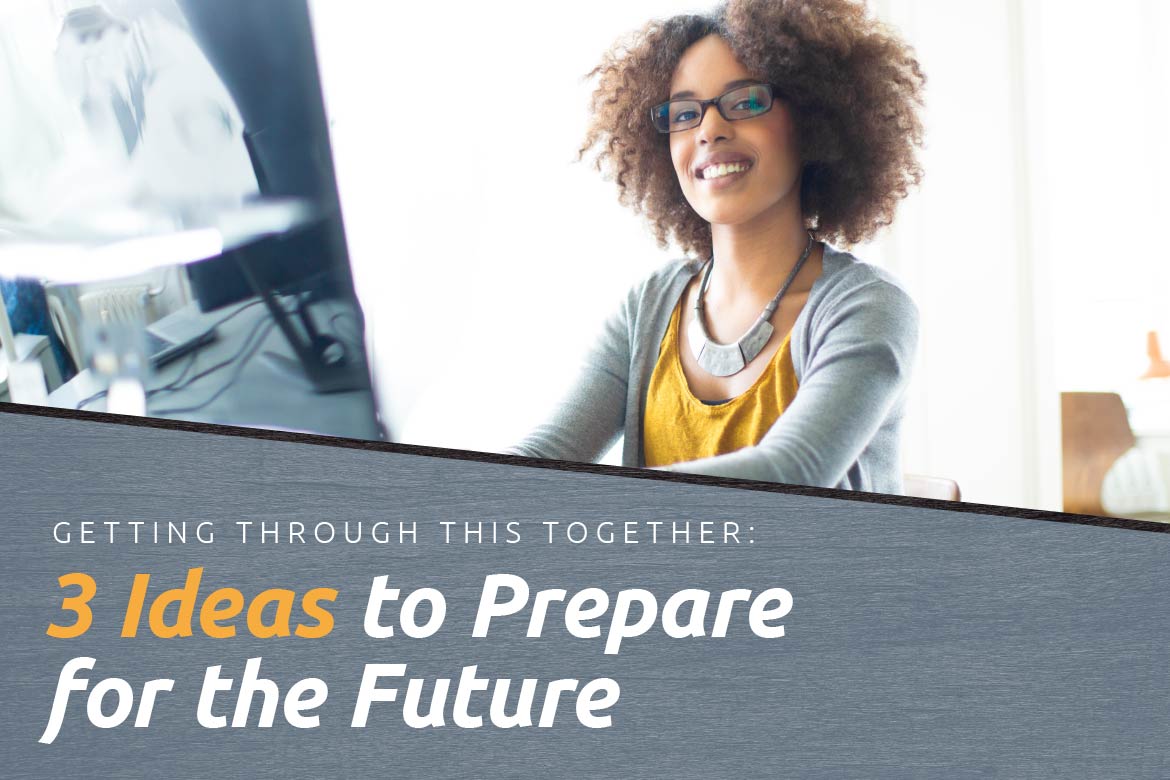 First, we want to say thank you. To all of our members and subscribers, thank you for sticking with us through such a difficult and unsure time. A lot of people are feeling lost right now, and no one can be certain what will happen next, but your clients are going to need your help more than ever. And we want to support you in your efforts to help them find their way—because that's how we'll get through this—by working together.
So we've come up with some ideas to get you started.
Start Building Rapport
Reaching out to your clients and contacts can be a great way to show people you care and to let them know you're someone they can turn to when they need help. Start by sending emails to inform people about any changes in your hours or how you can be reached. Take advantage of the new COVID-19 email templates in your members-only Marketing Toolbox. Being open to phone calls or even video calls can be a great way to provide in-person time for your clients that need help getting back on their feet.
Reassure them that they can expect the same quality service they've always known, even with the changes in how the IRS is working. For example, even with the Practitioner Priority Service® (PPS) hotline down, the Revenue Officers are still working, and you can still download transcripts and get reports. ACS is also open at this time for new client circumstances in which you cannot download transcripts. With a fax of the POA form, ACS will upload transcripts directly to your secure mailbox.
Create a Strategy
Your clients may not be sure of much right now, but you can help assure them that you've got a plan for how to tackle their tax issues. Take this time to figure out how to best approach the IRS when it opens and have all your documents ready to go so you can be first in what will quickly become a very long line.
While the IRS will likely be under some pressure to tackle their cases with more empathy and leniency this year, there's no telling what that will mean for you and your clients. And while no one can guarantee what the future holds, we can give you all the resources at our disposal to help you be as prepared as possible.
Think Creatively
Now is a great time to do a little housekeeping by organizing your client lists and updating your database. As you reach out, include past clients and people who haven't filed their taxes with you in a while to remind them of all the ways you can help. Encouraging them to be proactive and file so they can get their stimulus check can help take some of the stress away from people who are feeling pressure from all sides. Offering a hand of help now can go a long way to building lifelong client relationships.
This is also the perfect time to set a new social media routine that can build up your presence in a real organic way. Post your own take on how people can prepare for the new IRS deadlines. Repost articles that you think will be helpful to your clients on sites like Facebook and LinkedIn. Use Twitter and Instagram to send quick reminders and tips. You may also consider doing a complimentary live broadcast using social media tools, or offering consultations on Zoom or GotoWebinar.
How IRS Solutions Can Help
In addition to all the other tools IRS Solutions members have access to, we can't stress the Marketing Toolbox enough. Now is a great time to jump in there and explore, especially if it's been a while. We've added many valuable resources in response to COVID-19 to help you build relationships, strategize for the future, and creatively use any extra time you may have.
We at IRS Solutions are here for you as you support your clients in their time of need. We are grateful that we get to face down this challenge together and look forward to continuing this work into the future.
Not Sure How to Charge for Tax Resolution Services?
Grab a copy of our FREE Tax Resolution Pricing Guide today. Plus, get expert articles and updates that contain valuable info for tax pros sent straight to your inbox. Sign up below.