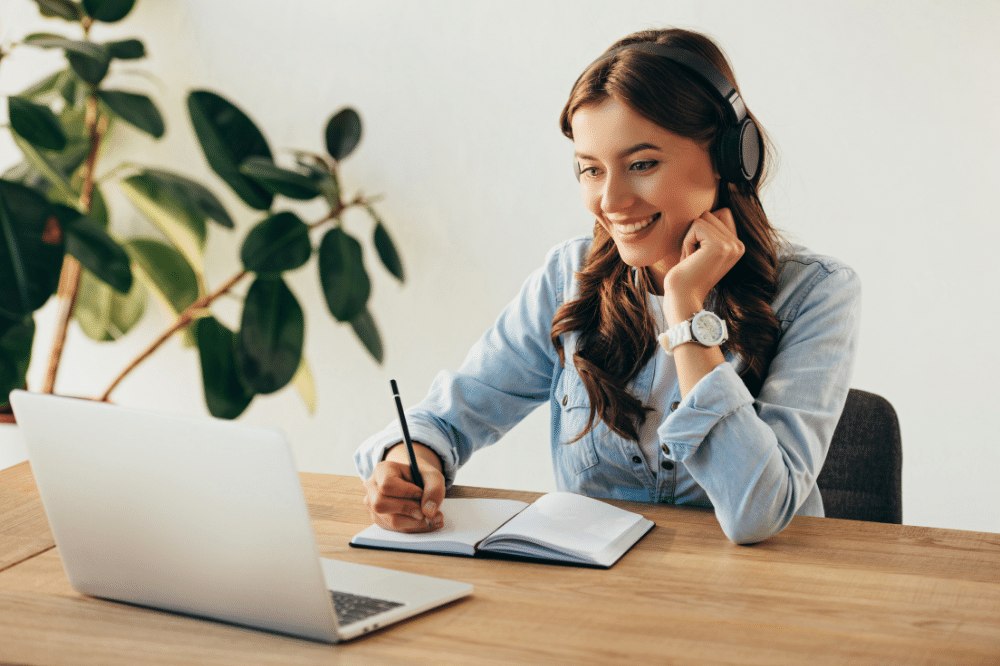 How To Videos
Take a tour of some of IRS Solution's key features and membership benefits.
Included with your membership, you'll receive informative classes and tax resolution training on a range of topics AND continuing education credits (CPE for live classes only).
Continuing Education (Members - Only)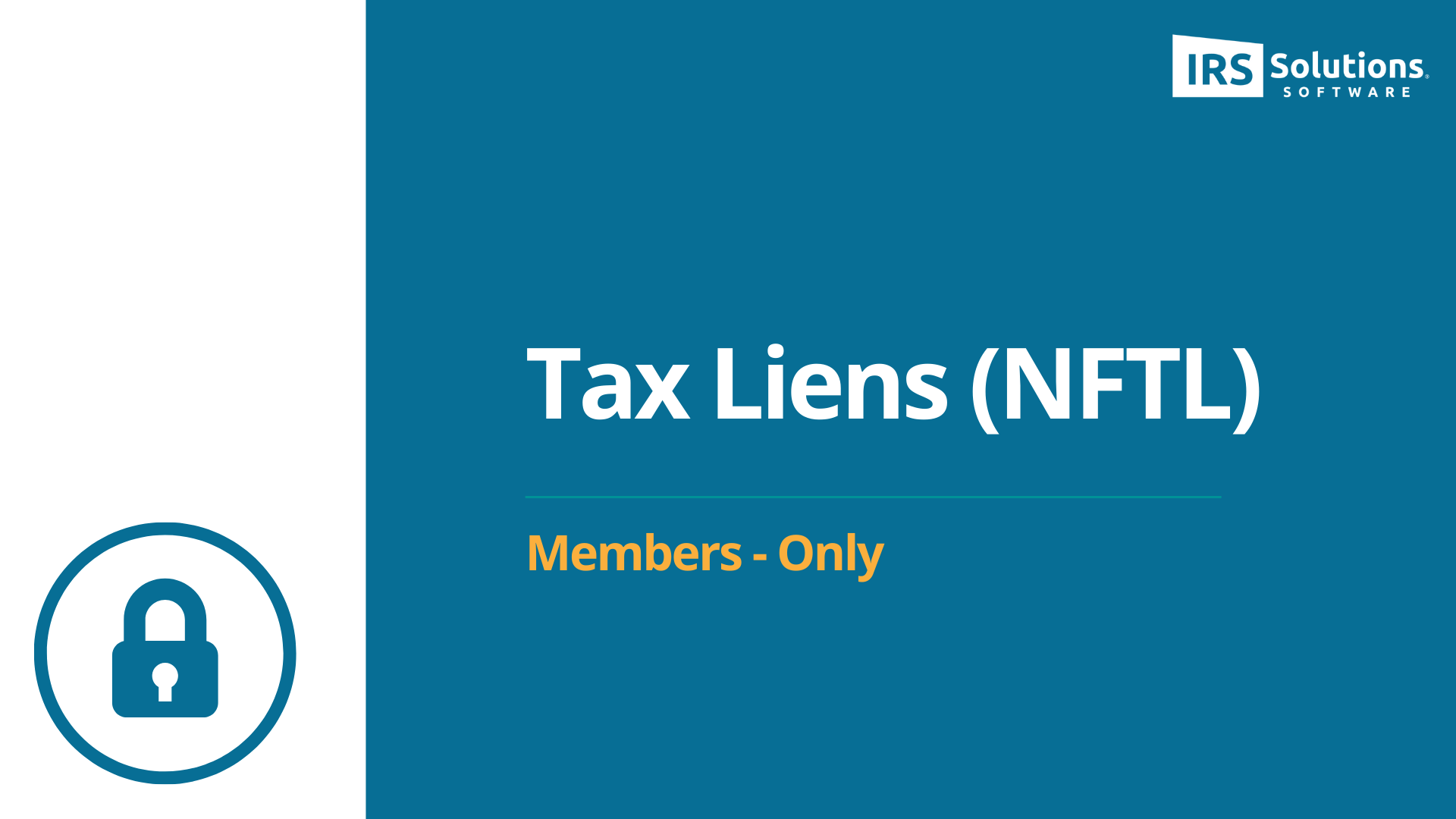 Tax Liens (NFTL) September 2022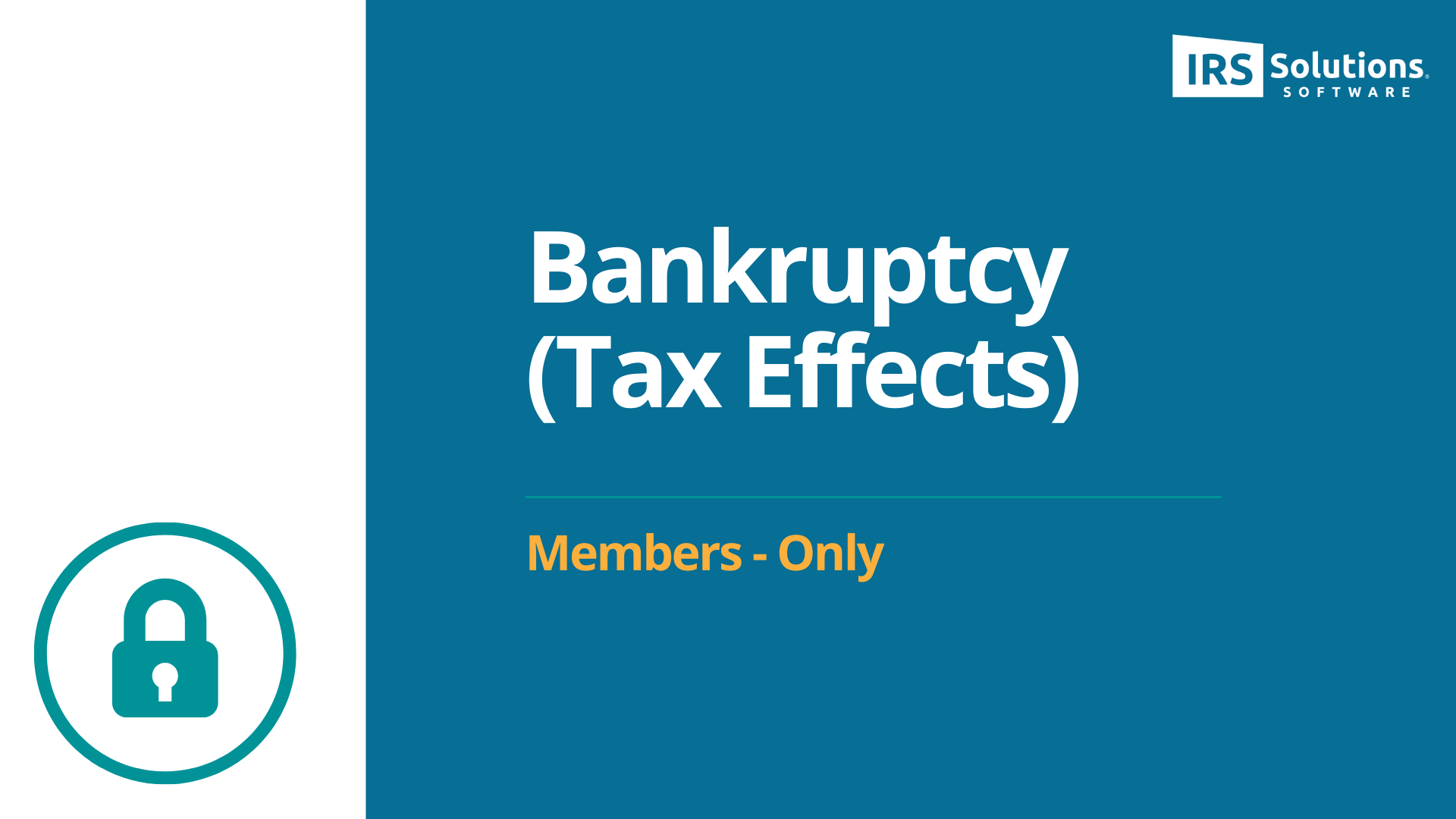 Bankruptcy (Tax Effects)
August 2022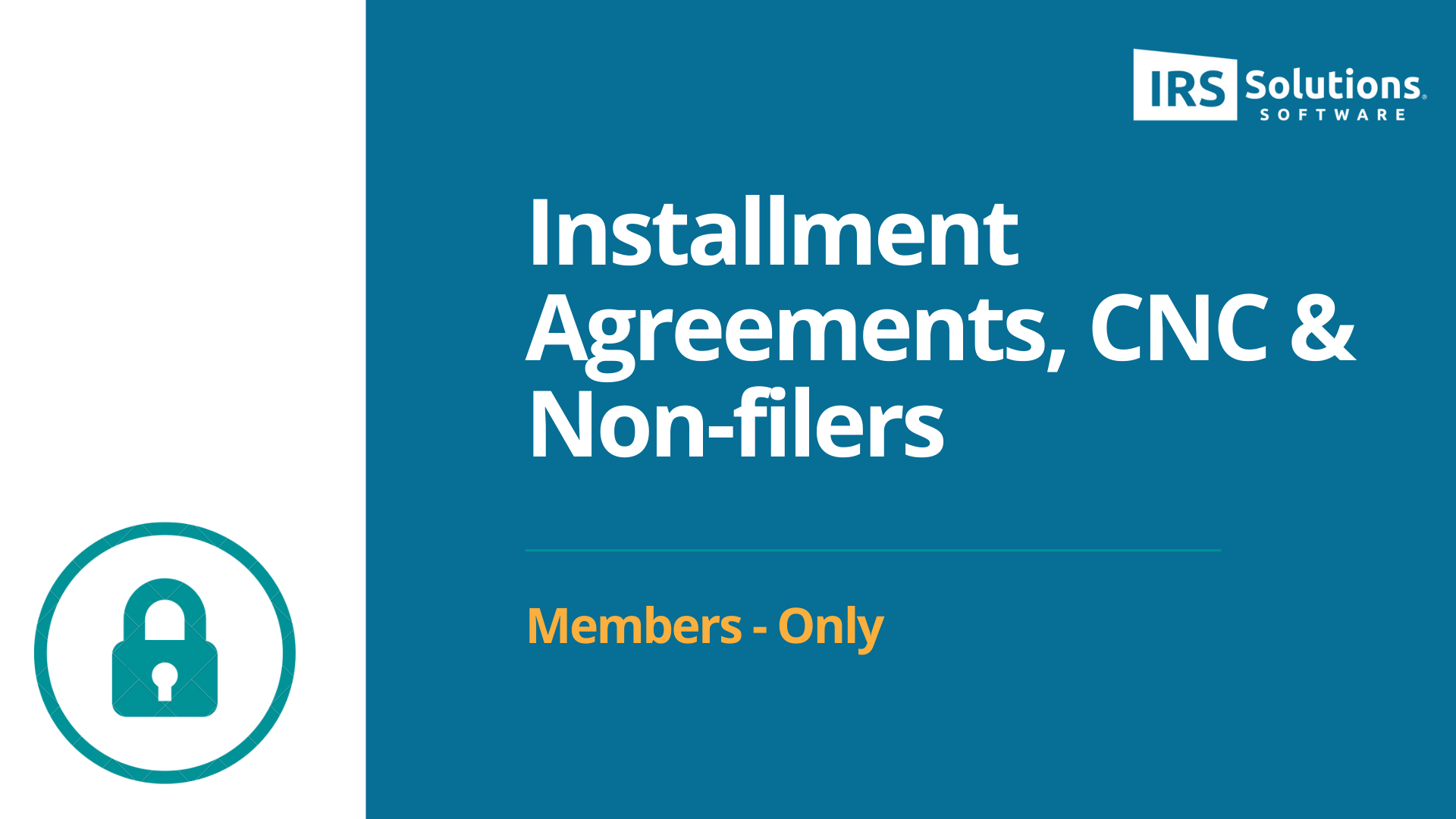 Installment Agreements, CNC & Non-filers
July 2022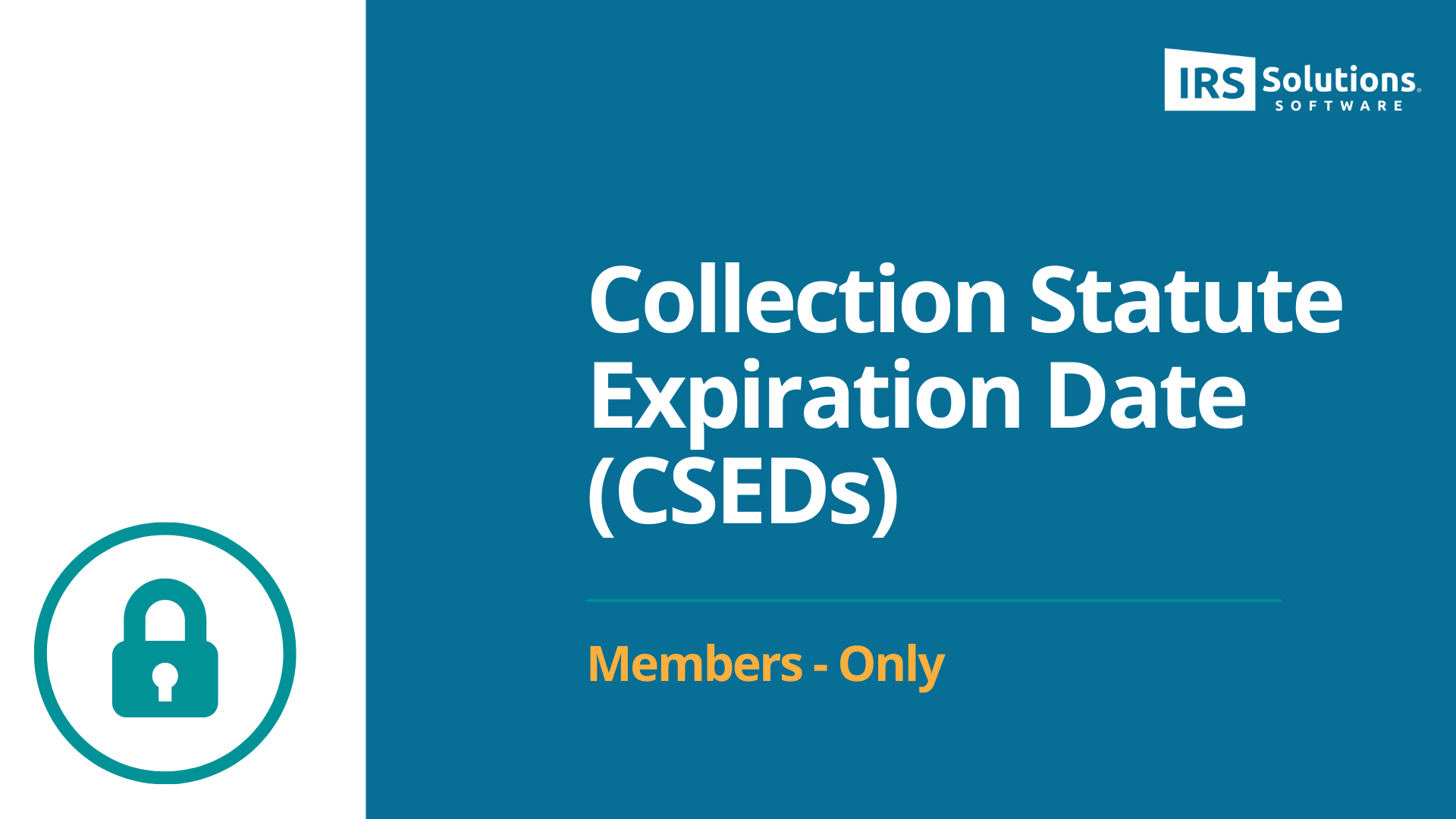 Collection Statute Expiration Date (CSEDs) - June 2022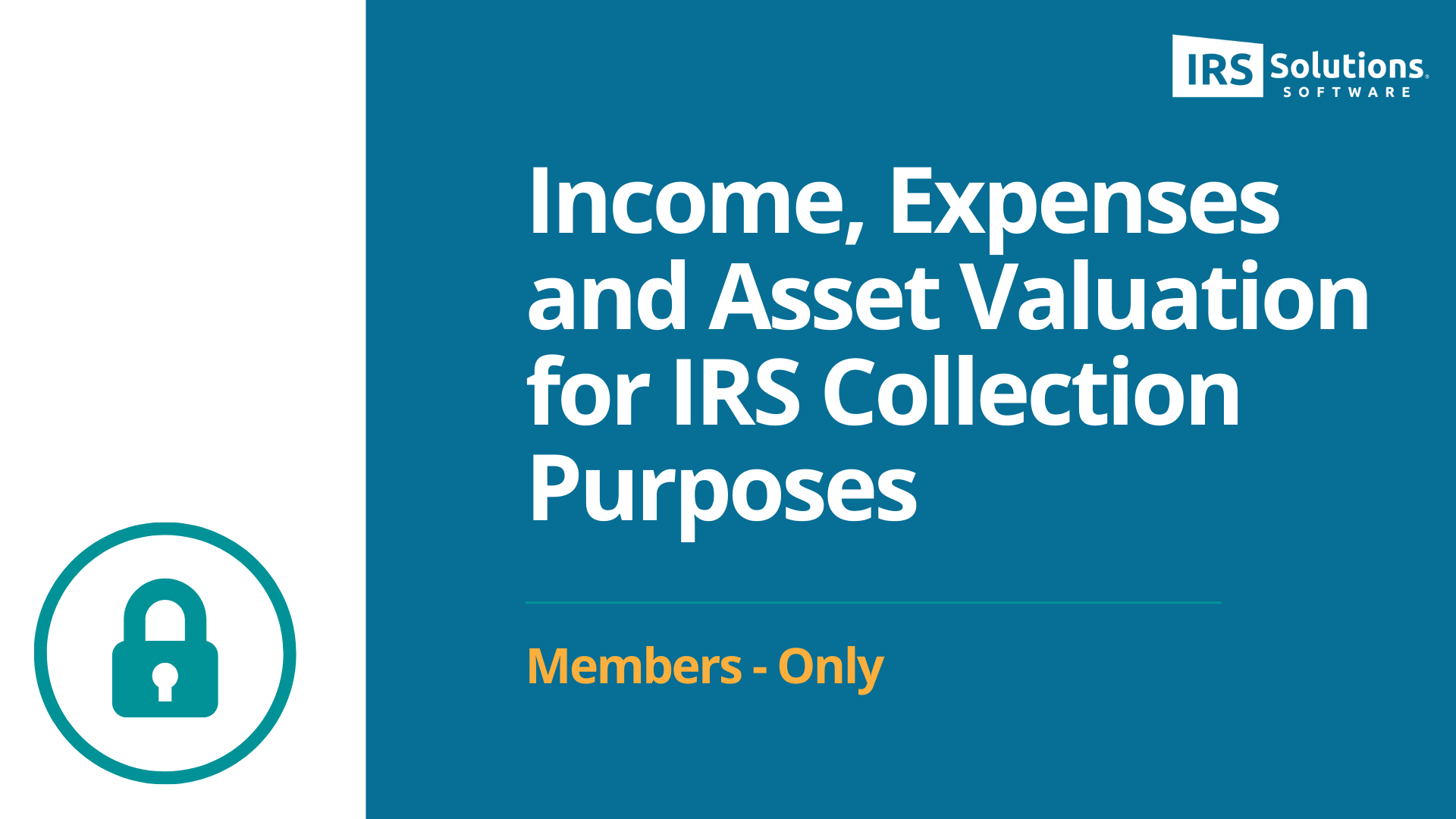 Income, Expenses and Asset Valuation for IRS Collection Purposes - May 2022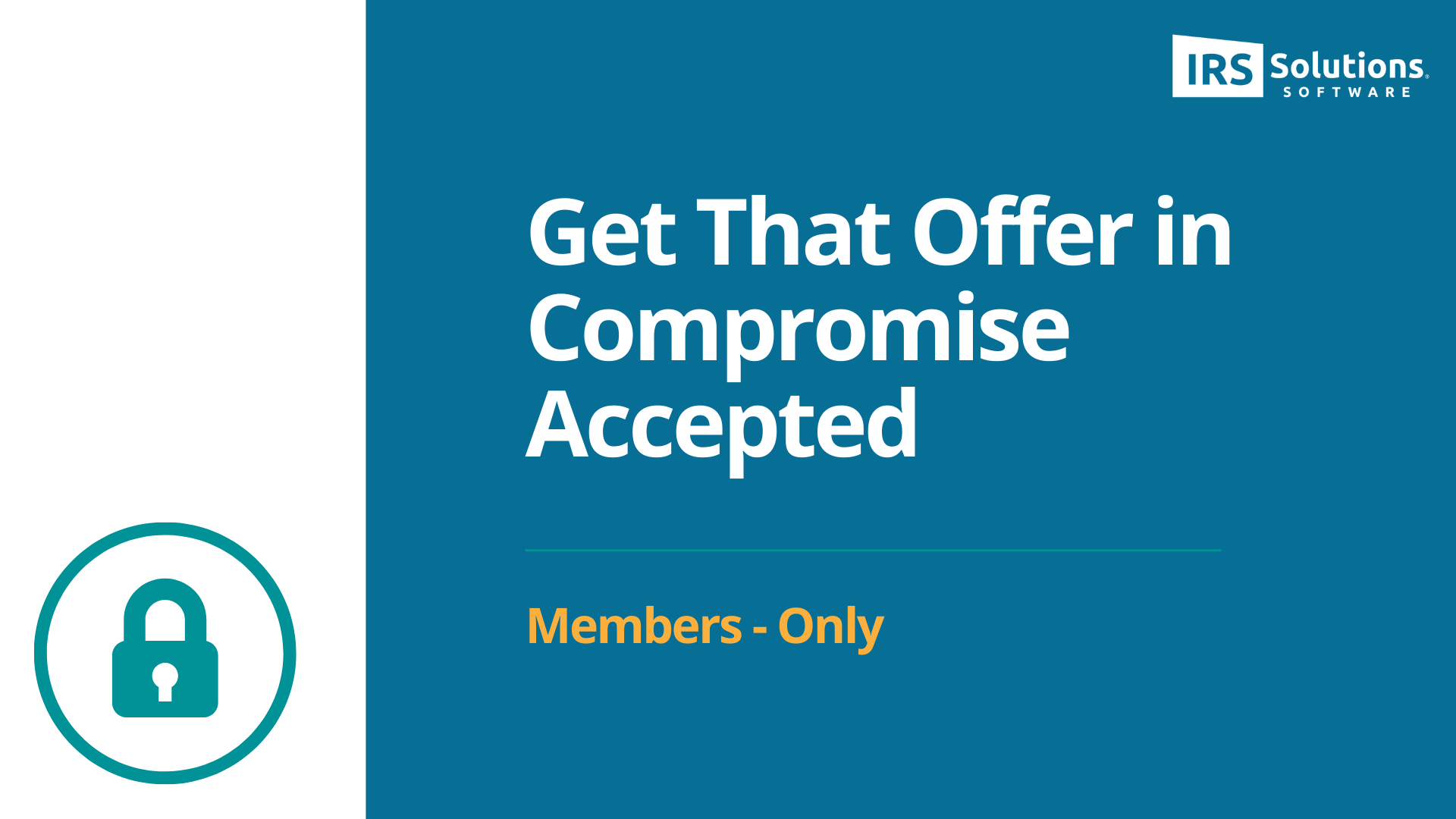 Get That Offer in Compromise Accepted - April 2022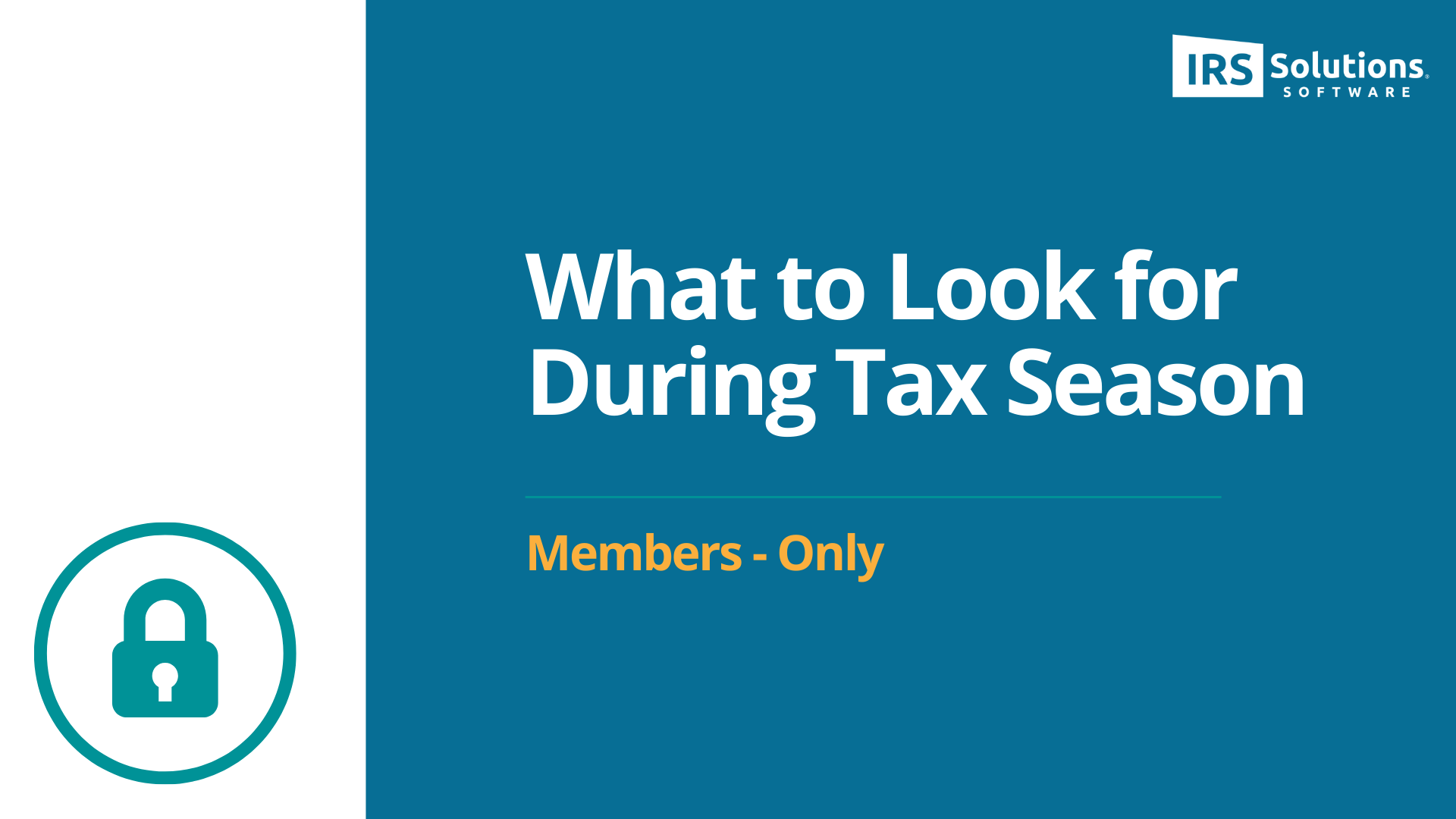 What to Look for During Tax Season - January 2022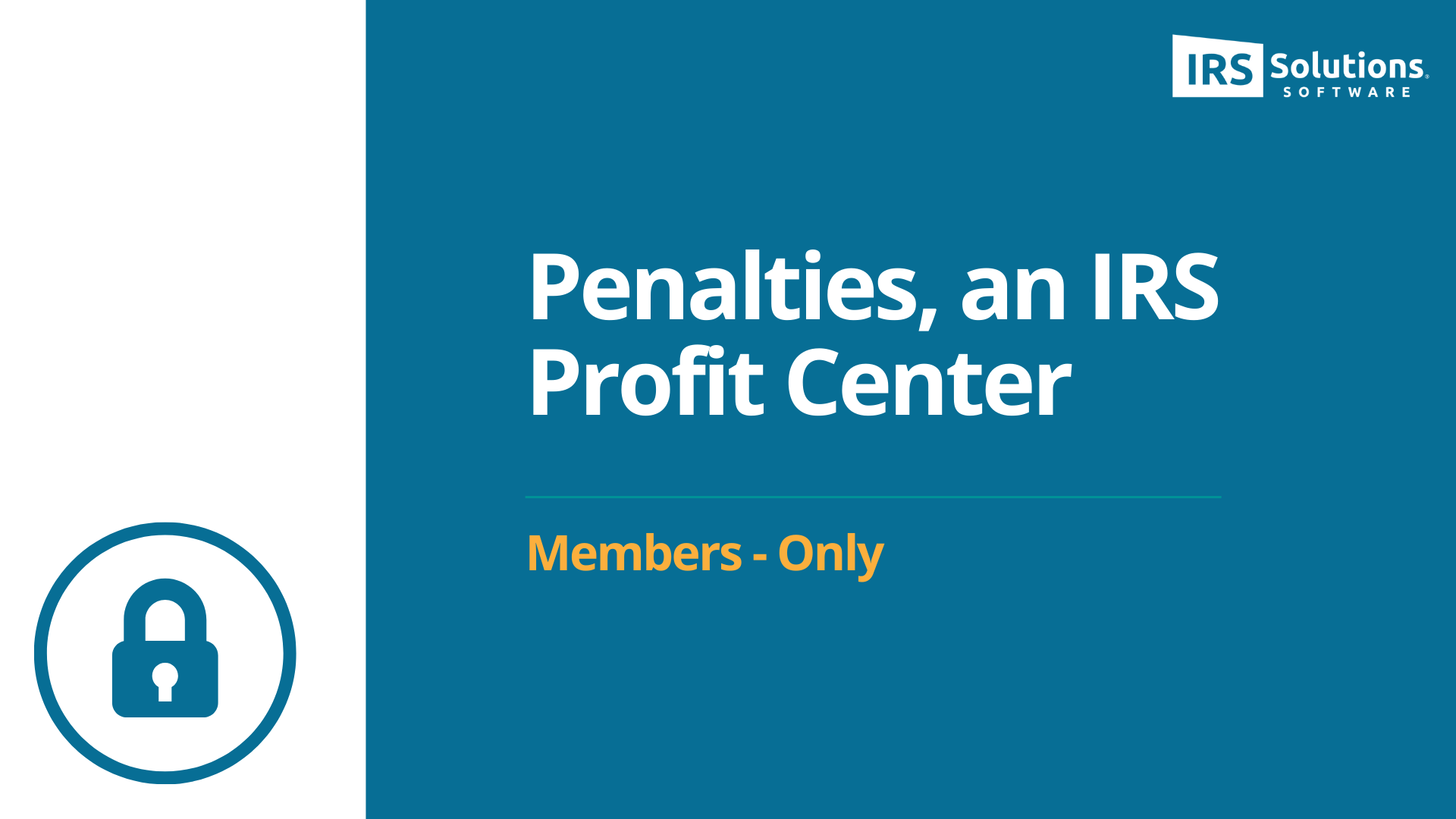 Penalties, an IRS Profit Center December 2021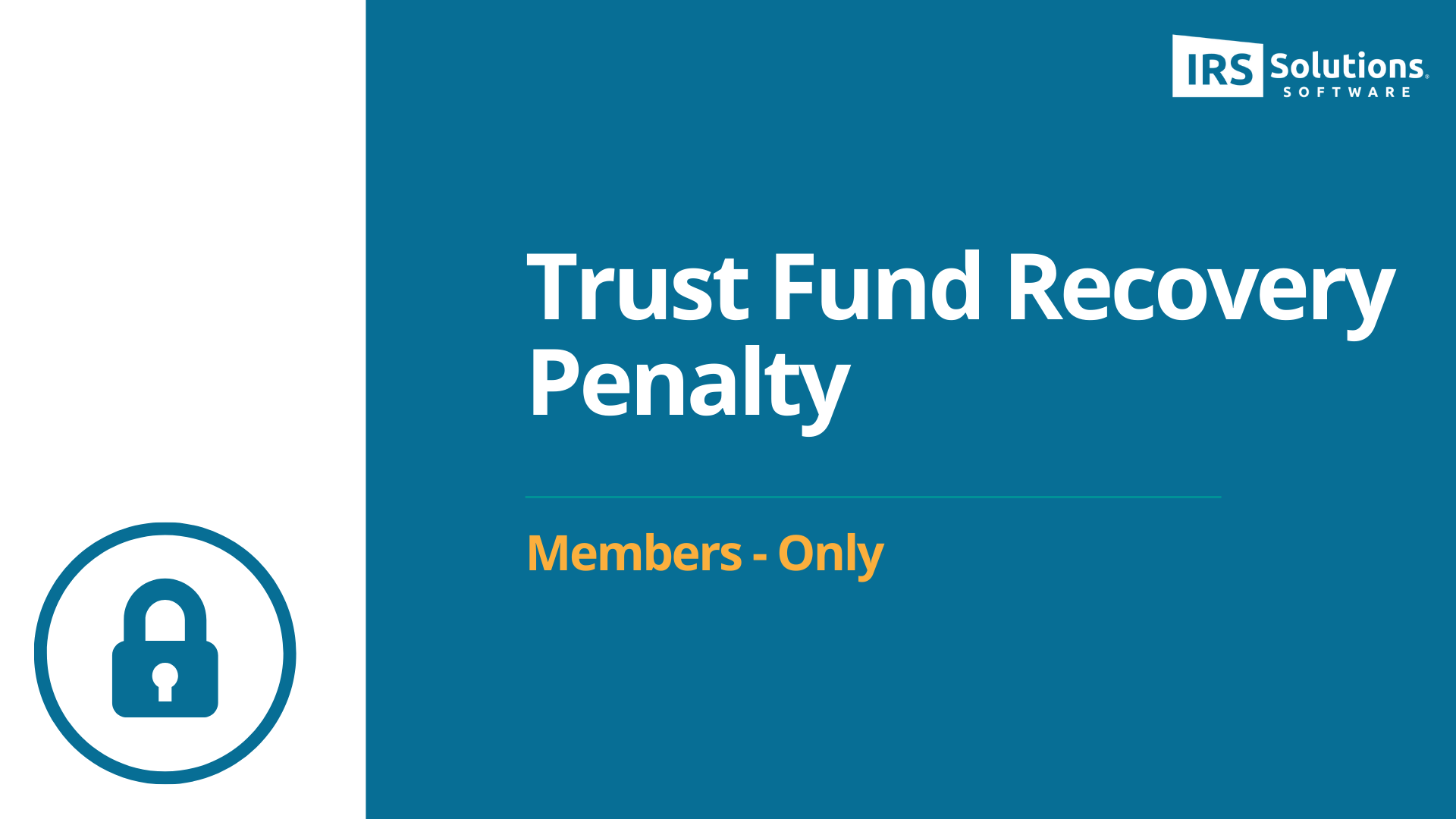 Trust Fund Recovery Penalty November 2021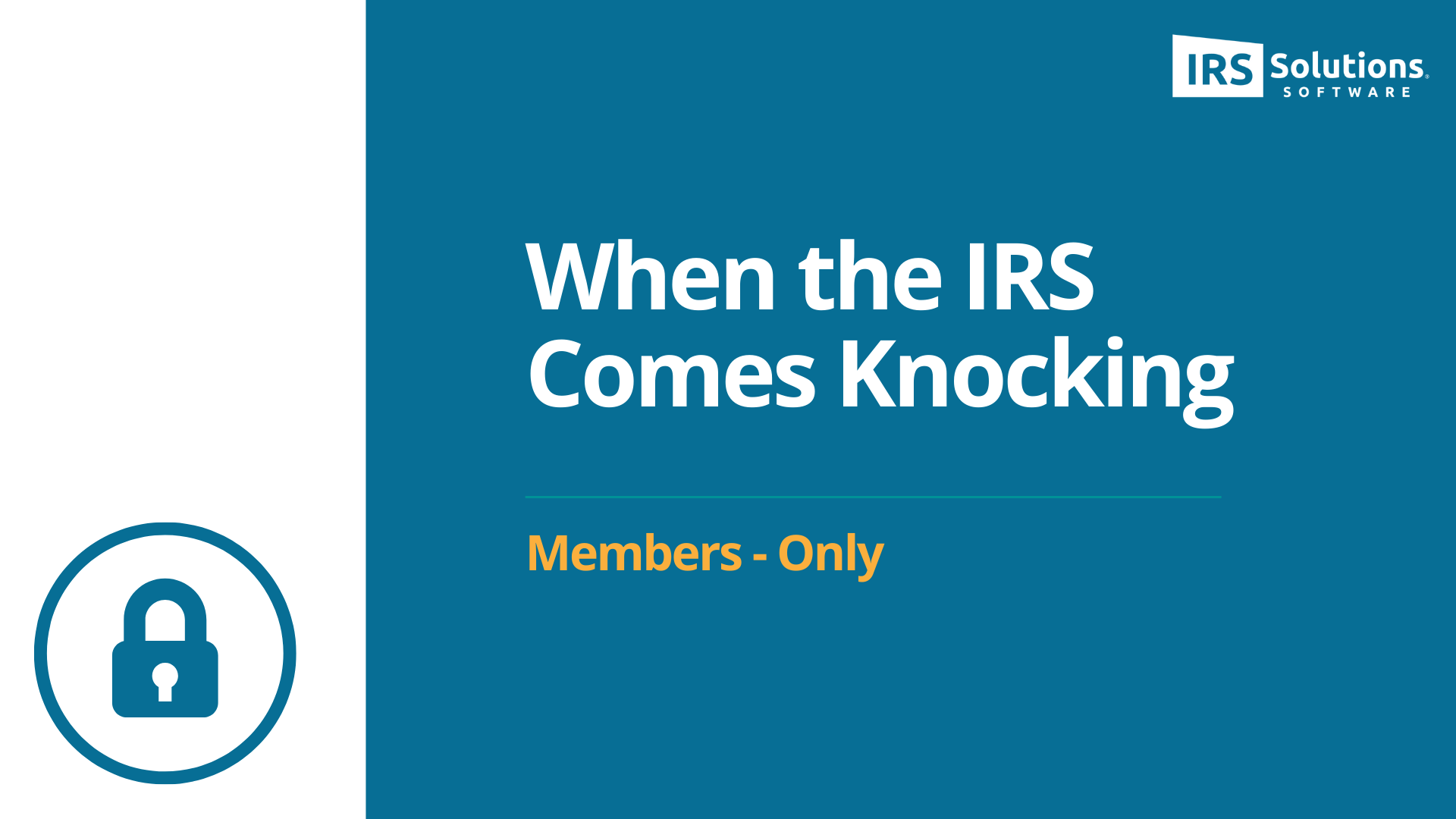 When the IRS Comes Knocking August 2021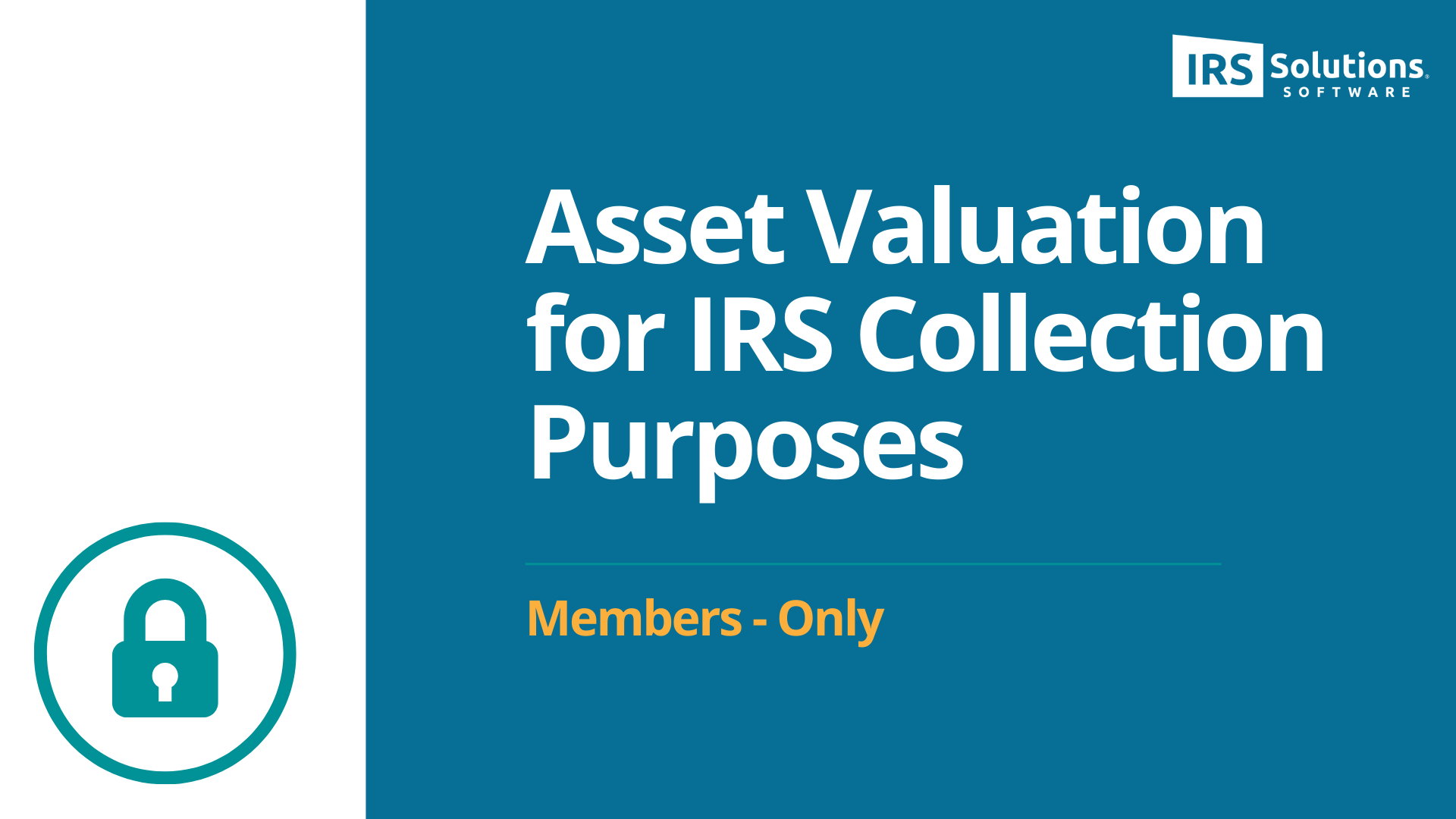 Asset Valuation for IRS Collection Purposes
June 2021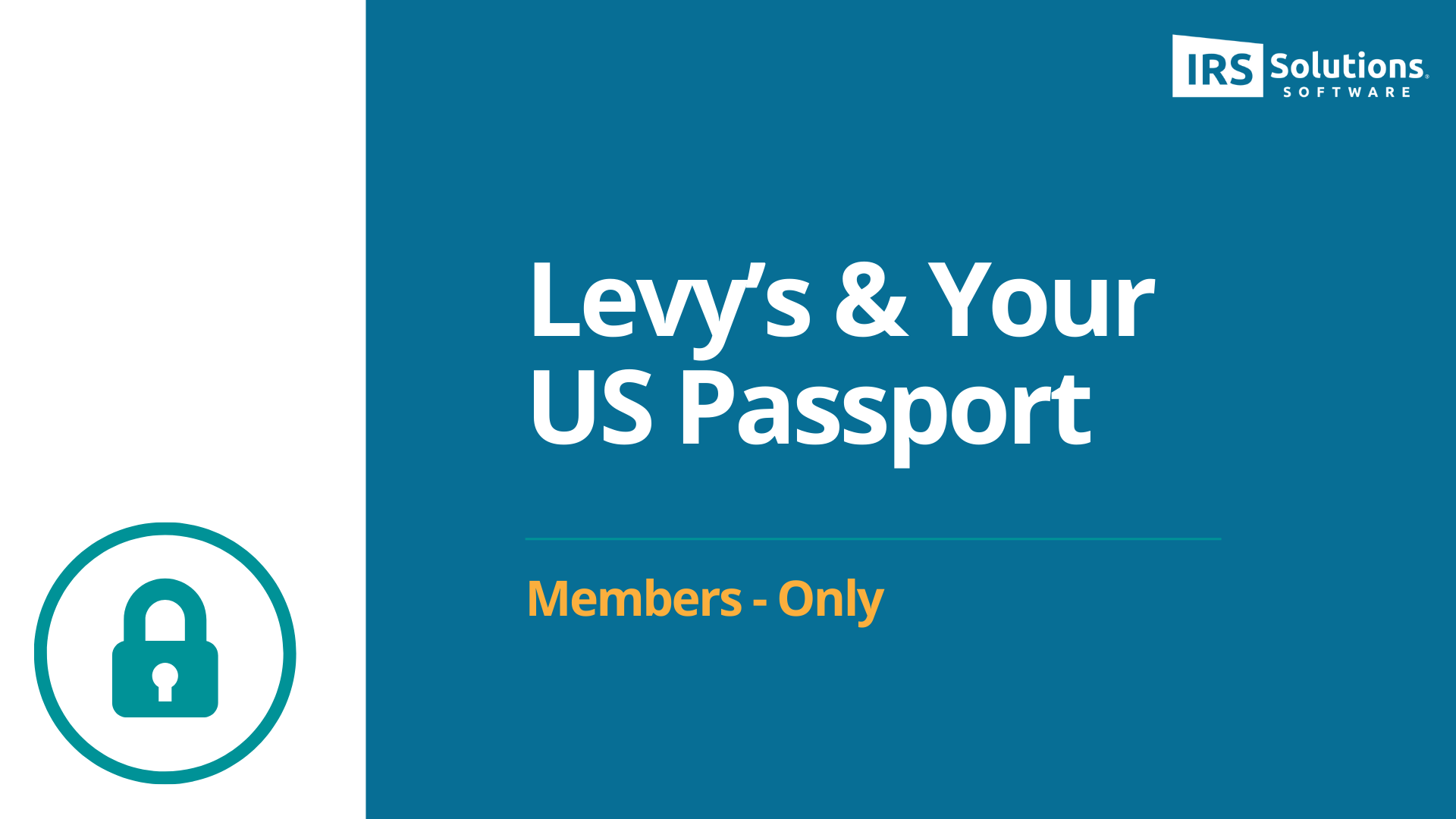 Levy's & Your US Passport January 2021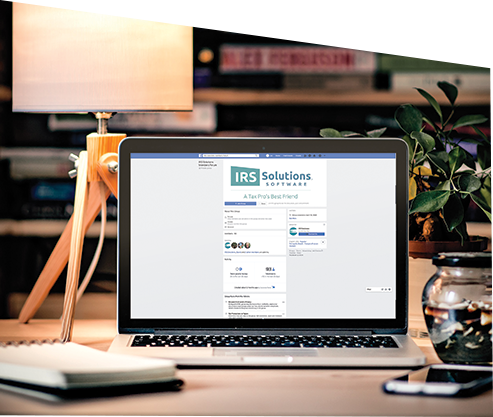 Not a member yet? Don't miss out!
Sign up with IRS Solutions Software and Gain Access to These Informative Monthly Case Study and CPE Webinars on the 4th Thursday of Every Month at 10am-11am PST.