Join Us For A Free Webinar
We're More Than Just a Tax Resolution Software
Whether you're just getting started, looking to promote your services, or seeking expert advice from a former IRS Revenue Officer,
we are a community dedicated to your success. Tune in to one of our live webinars to get answers to critical questions and
learn how to supercharge your tax resolution practice.
How to get an IRS Collection Client
We Will Help You Grow Your Tax

Resolution Business
In this FREE webinar you will learn:
How to use our library of ready-made marketing materials.

How to use social media to gain more clients for your business.

How to use emails and letter templates to better communicate with clients.
J
oin
us in this webinar
to get answers straight from the source: a former IRS revenue officer turned EA with over 30 years of experience.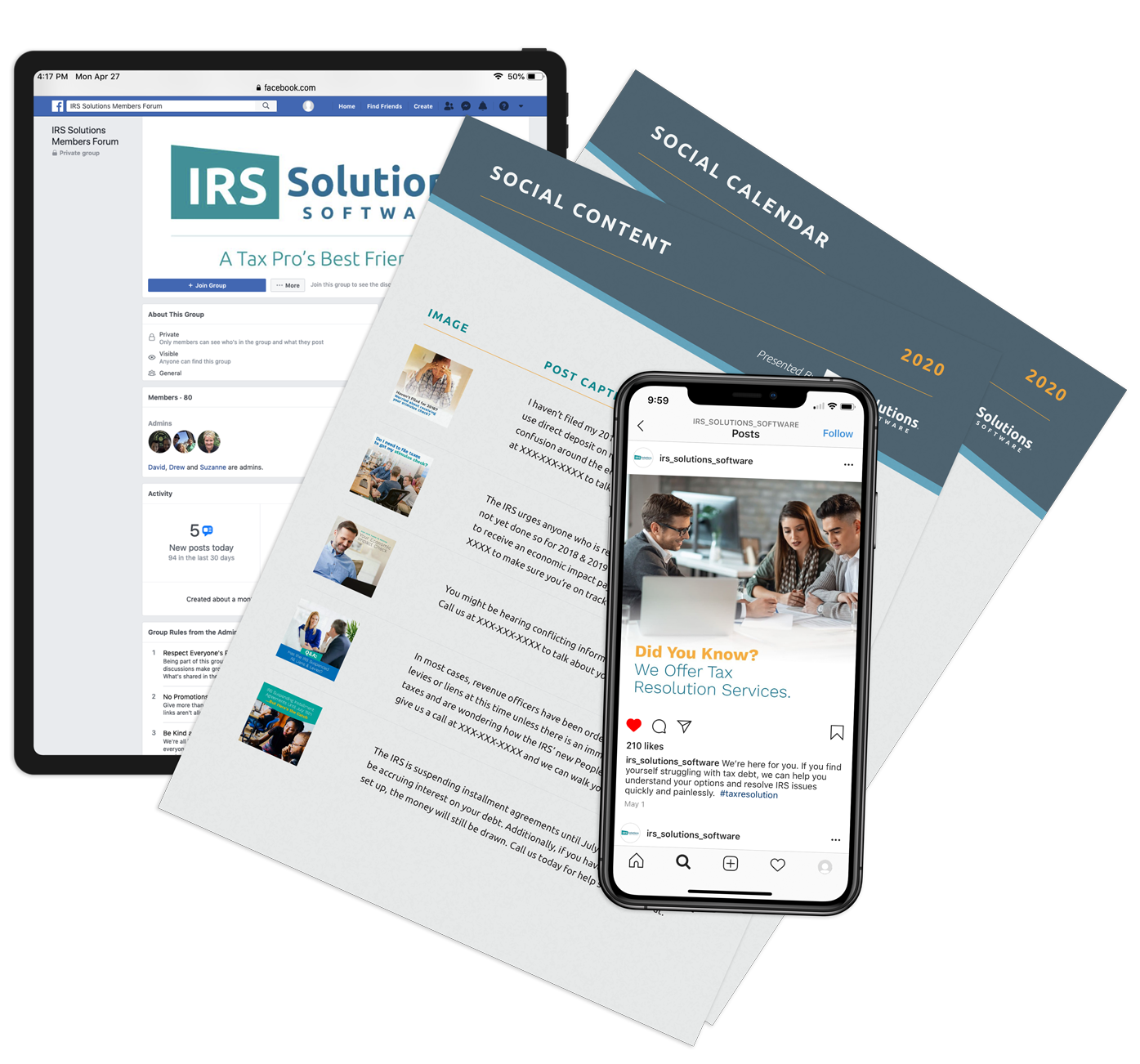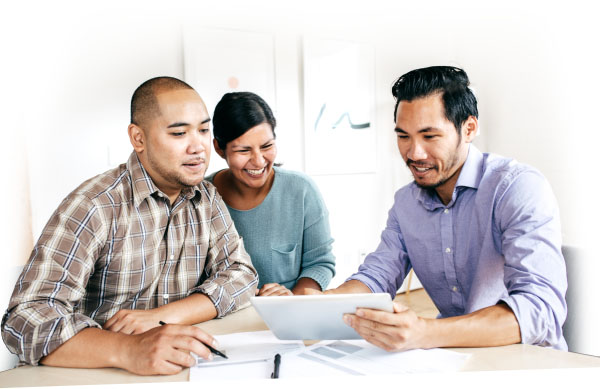 A Tax Professional's Guide to Dealing with the IRS
A

M

ust-

W

atch for

A

nyone that

H

andles

Tax Resolution!
In this FREE webinar we will:
Walk through an IRS Collection case from beginning to end.

Give you step-by-step instructions on how to solve the case.

Answer the most frequently asked questions.
Join
us in this webinar
to get answers straight from the source: a former IRS revenue officer turned EA with over 30 years of experience.
Upcoming Members-Only Webinars
IRS Solutions Software HOW-TO LIVE
Date: Monday, August 22
Time: 11am - 12pm PST

Learn the ins and outs of working in the software, receive updates on NEW features AND have your questions answered. Please send any questions, or specific training that you would like to see covered to support@irssolutions.com.
IRS Solutions - Bankruptcy (Tax Effects)
Date: Thursday, August 25
Time: 10am - 11am PST


CPE Credit: 1 Hours



Join us in a discussion of one of our favorite topics DISCHARGING TAXES IN BANKRUPTCY. Join us for an in-depth analysis in whether your client may qualify for a discharge in bankruptcy. This is a valuable skill to assist not only clients but to use as a possible sale to bankruptcy attorneys.
1 HOUR CPE INCLUDED To receive CPE credit for the event, you must register for the webcast prior to the start of the program and include your correct information to secure this credit. CPE is only available for the live class. If you would like credit, please input your PTIN number when registering.

CPE Credits: 1.0 hour
Subject Area 1.0 - Taxes (Federal Tax)
CE Credits 1.0 hour
Course Id# - HCGAM-T-00095-22-O
Course Level: Basic
Instructional Method: Group Internet-Based
Prerequisites: None
Advanced Preparation: None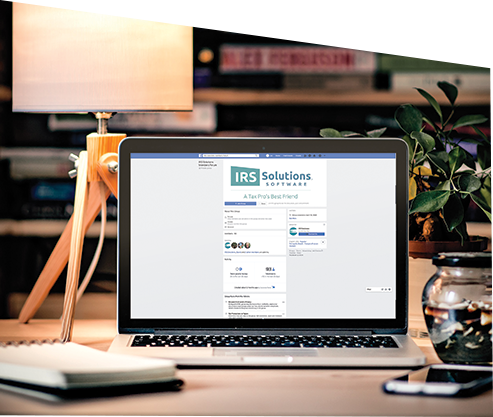 Not a member yet? Don't miss out!
Sign up with IRS Solutions Software and Gain Access to These Informative Monthly Case Study and CPE Webinars on the 4th Thursday of Every Month at 10am-11am PST.